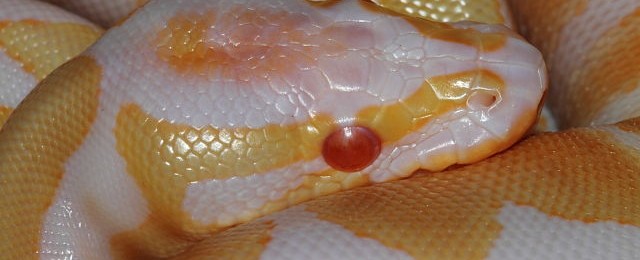 Ball Clutch #215.
---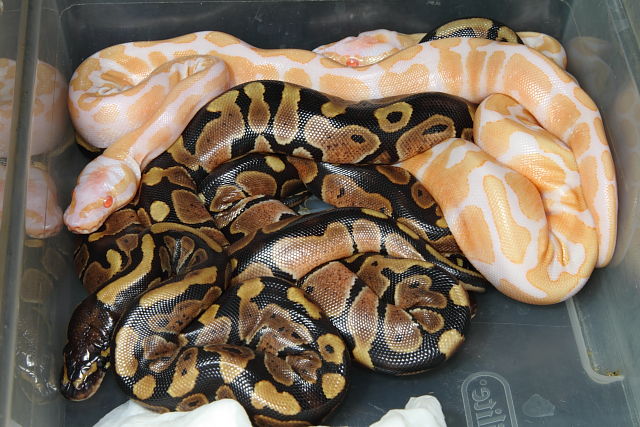 Ball Python Clutch #215 hatched 2 June 2015. Albino Super Banded X Het Albino.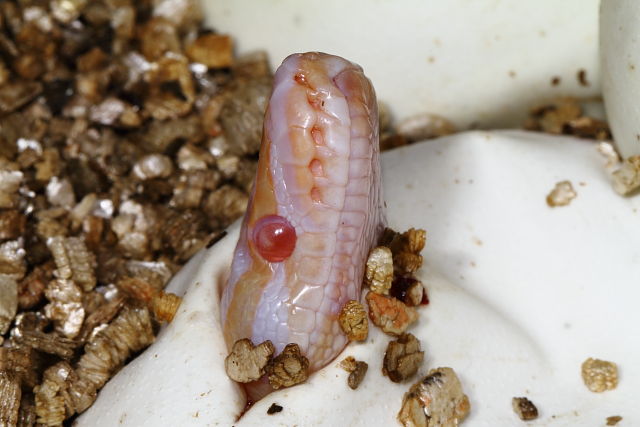 Here is the only male Albino in the clutch as he pipped. This snake was sold before I could take the entire clutch photo, so the two Albinos in that picture are both females.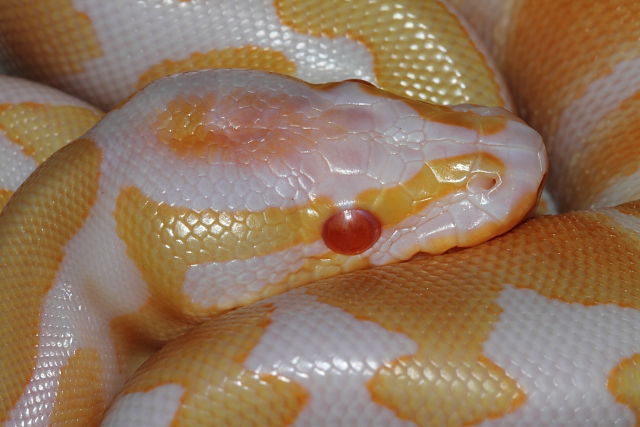 Close-up of a female Albino Banded from this clutch. These were all large babies that looked perfect!