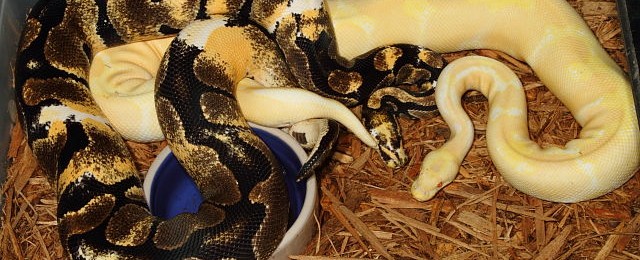 Paradox Albino Clutch and More!
---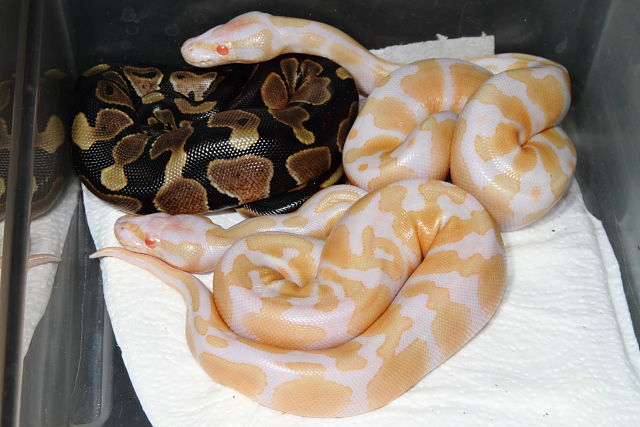 Ball Clutch #515 Hatched 12 June 2015. Albino Super Banded Poss Het Snow X Het Albino.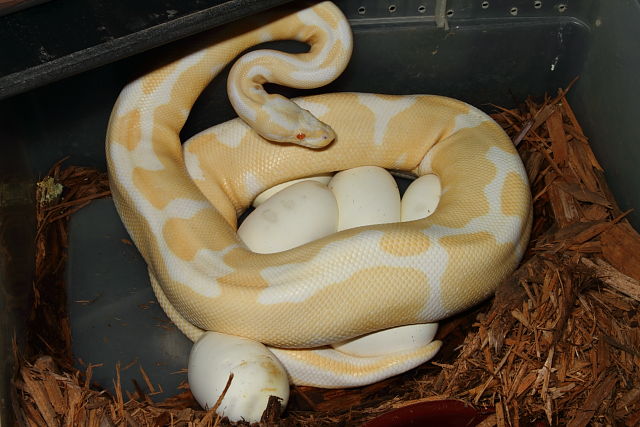 Ball Python Clutch #21115 Laid 12 JUne 2015. Paradox Albino Banded Pos Het Snow X Albino Super Banded Pos Het Snow. 6 Eggs.
Breeding of Clutch above that took place on 2 January 2015.