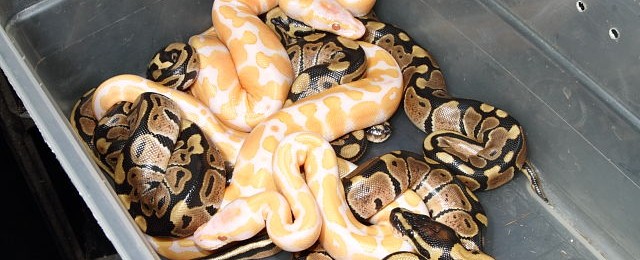 Lavender Albino Clutch #515 Hatched!
---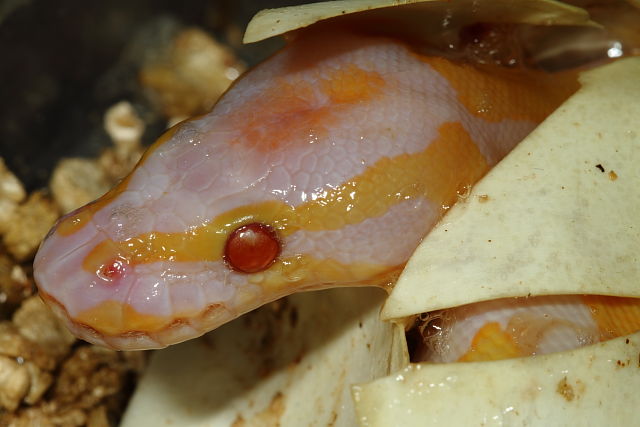 A beautiful Lavender Albino Ball Python Pipping from its egg.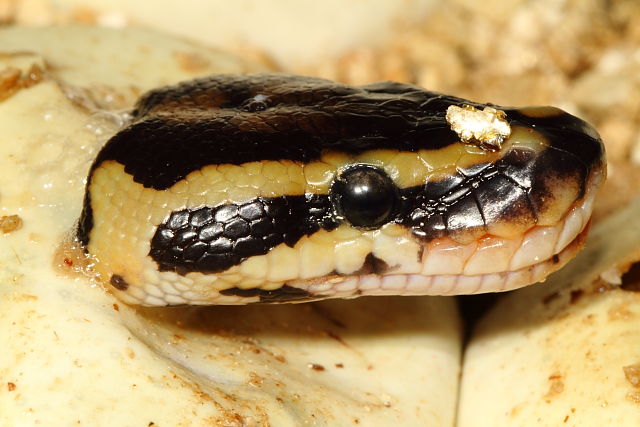 100% Het Lavender Albino with vermiculite stuck to his nose.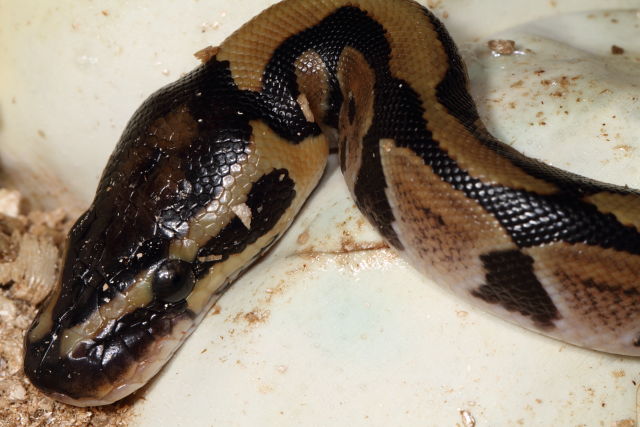 The Sire of this clutch was a visual Lavender Albino so all of the normal looking babies are 100% het for Lavender.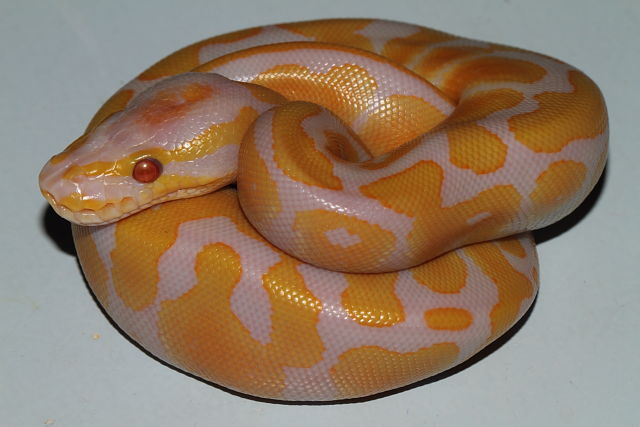 Once the little snakes came all the way out of their eggs I could see that they were all perfect and very nice!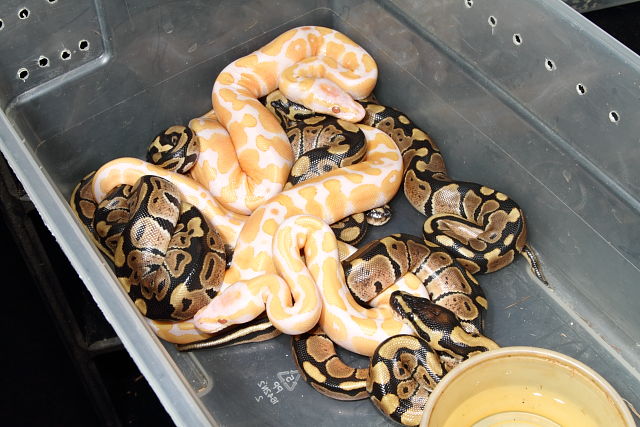 The clutch hatched on 16 June 2015 and there were three visual Lavender Albinos. There is at least one visual of each sex. Same with hets.