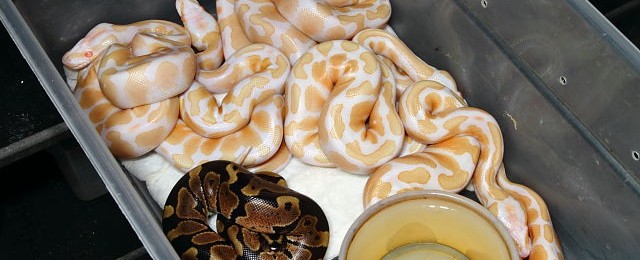 Ball Python Clutch #715 and #815!
---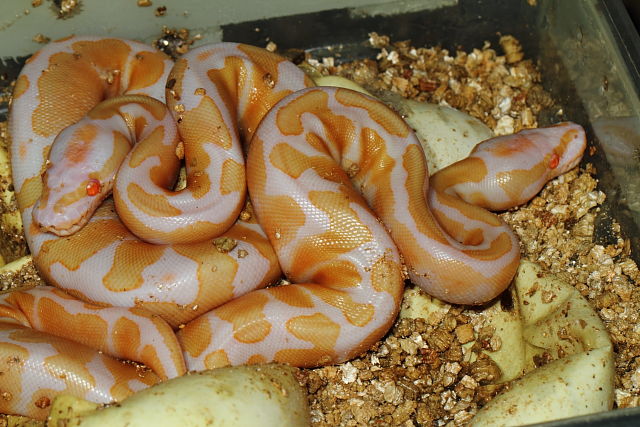 Two Albino Super Banded Possible Het Snows From Paradox Line just as they hatched in Clutch #815.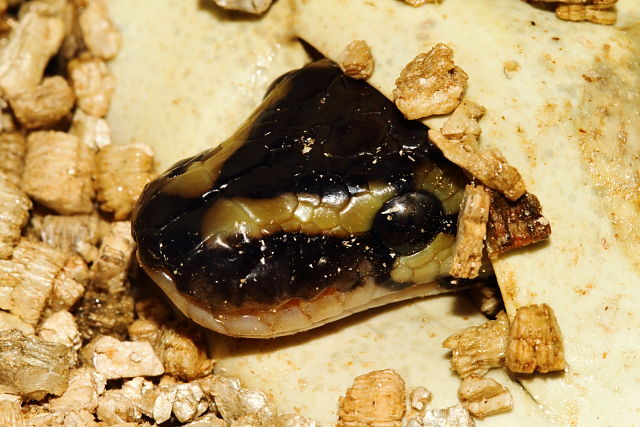 The only non-albino in clutch #815.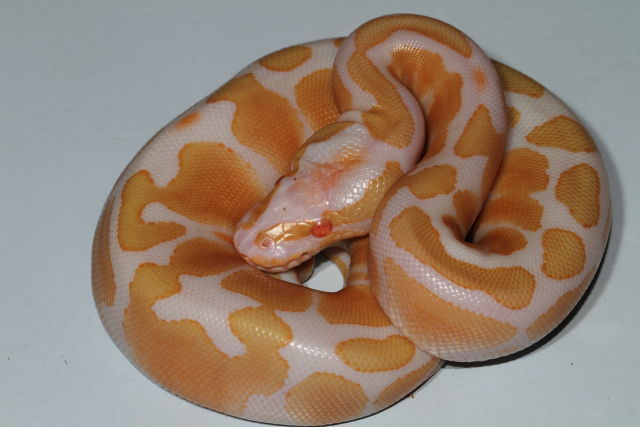 An Albino Super Banded Possible Het Snow just out of a clutch #815 egg!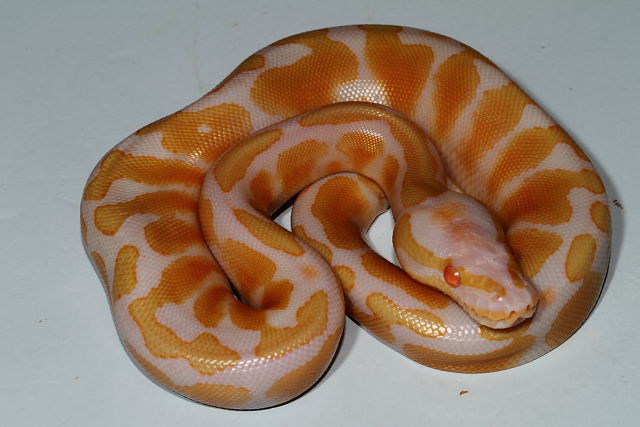 A Female Albino Banded Possible Het Snow moments after hatching from clutch#815.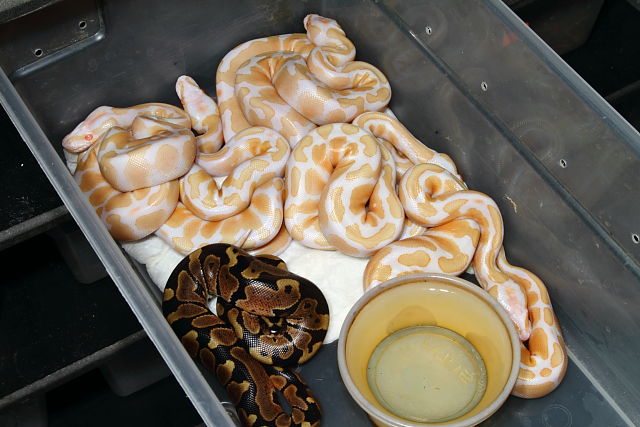 Full Clutch Photo of #815 Hatched 20 June 2015. Albino Super Banded X Het Albino. These snakes are possible het snow and are from my paradox albino line.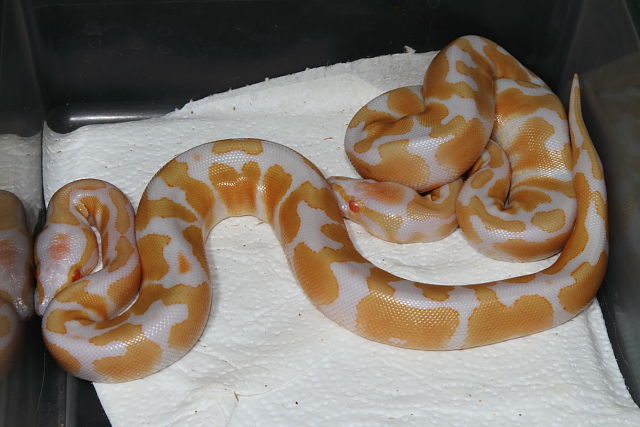 There were only two viable eggs in clutch #715, Albino Banded X Albino Banded Hatched 17 June. One male and the other female!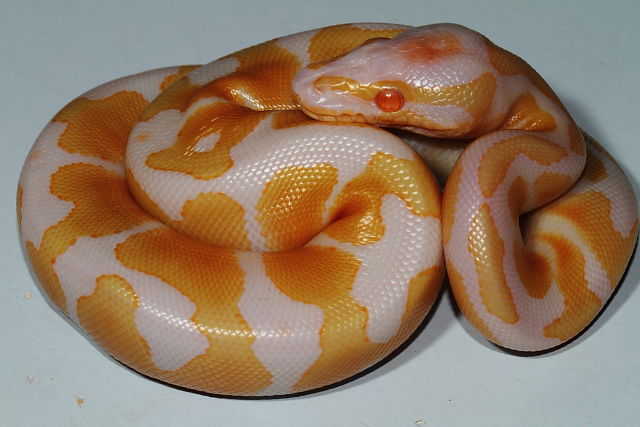 Above is the male Albino Banded just after hatching in clutch #715.