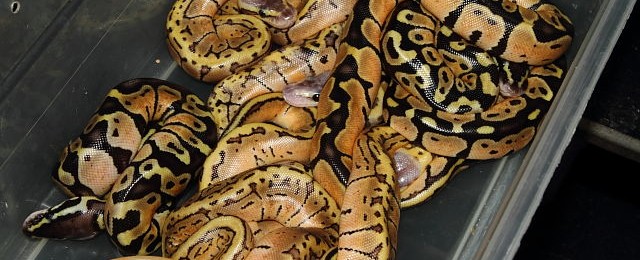 Paradox! Clutch #1015 Hatch 23 June 2015.
---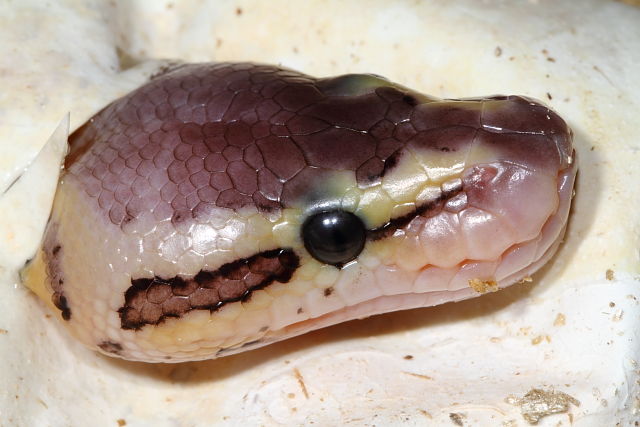 The first snake to pip in this clutch was the one above. Pastel Pinstripe at minimum!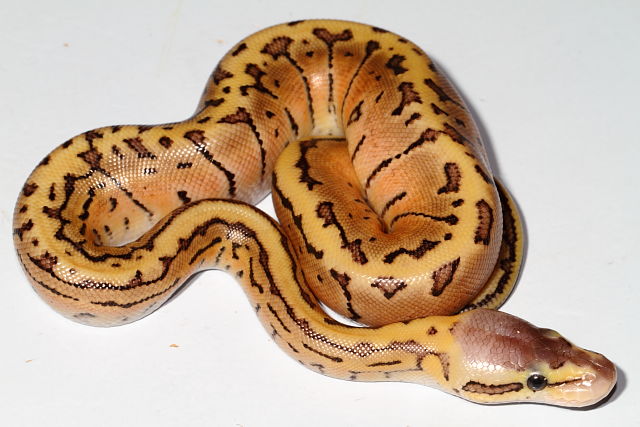 He Soon emerged and I thought he looked great!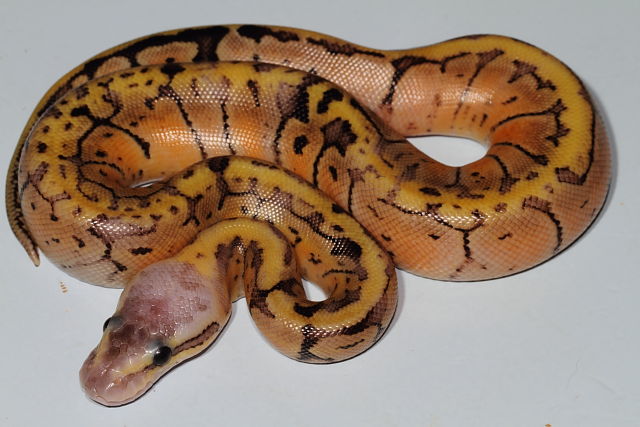 Then This Hatched. A Paradox Pastel Pinstripe Perhaps even a Super Pastel Pinstripe Paradox!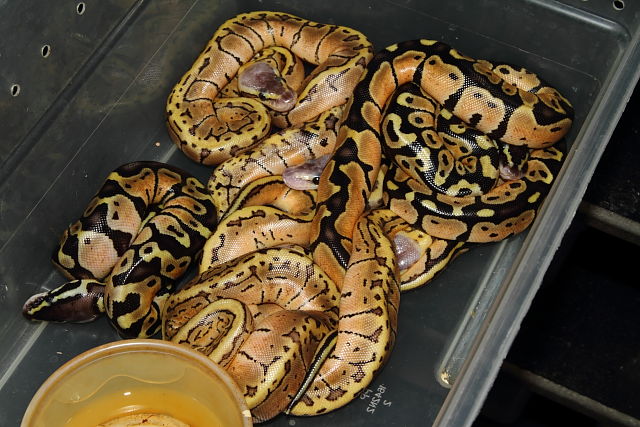 Then on 23 June 2015 the entire clutch hatched. Note that every snake is a Pastel, with some having the Pinstripe Gene and One with the Paradox Condition. It is now Obvious that the Sire is a Super Pastel Pinstripe Possible Granite. The Dam was a Normal.