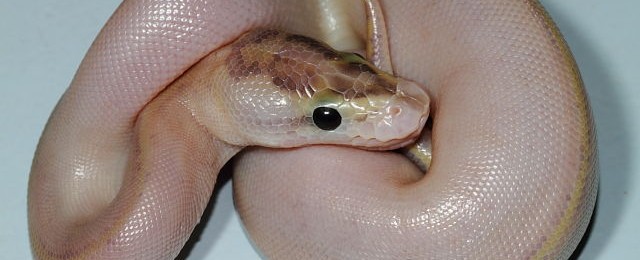 Boas and Ball Python Update!
---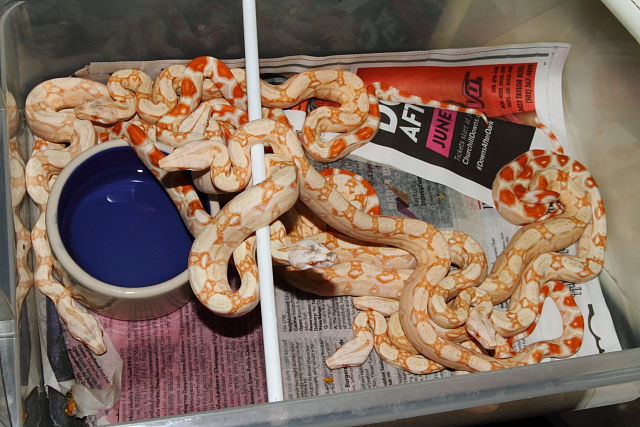 This litter of Kahl Albino Boas has been feeding since 30 June. I still have 3 of them left for sale, so ask if interested.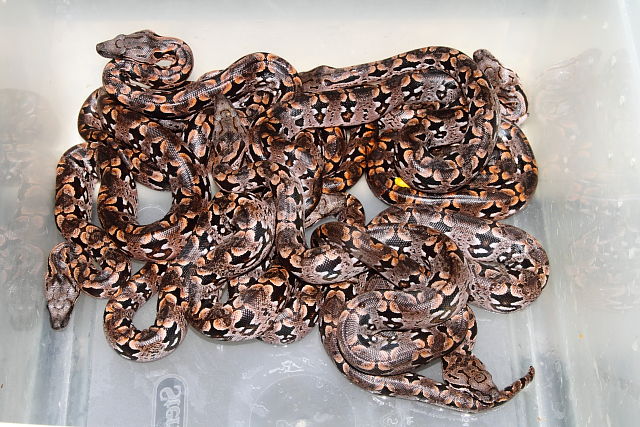 This litter of Dumeril's Boas was born 12 July 2015. 2.2 are still available and being sold by the sexed pair only.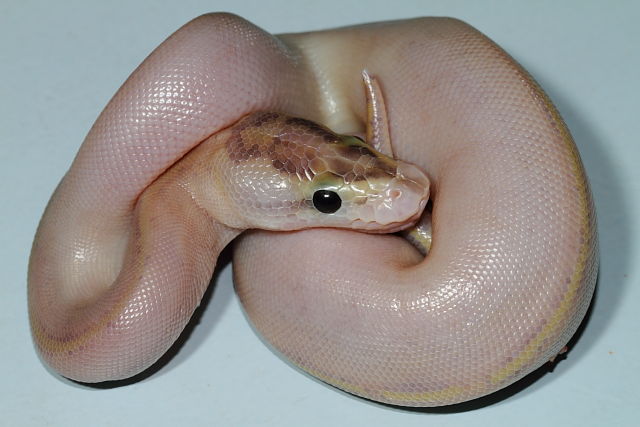 This little Ivory Ball Python hatched 2 July 2015 from the only viable egg in the clutch. It is likely that this snake is the result of parthenogenesis, or virgin birth.