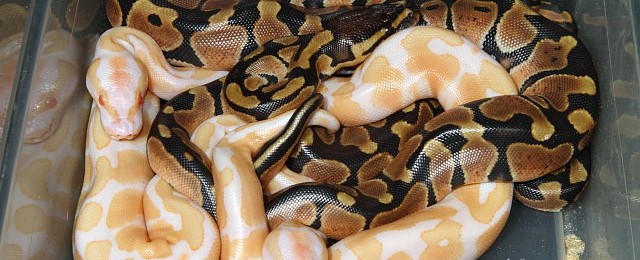 Albino Banded Clutch #1915 Hatched!
---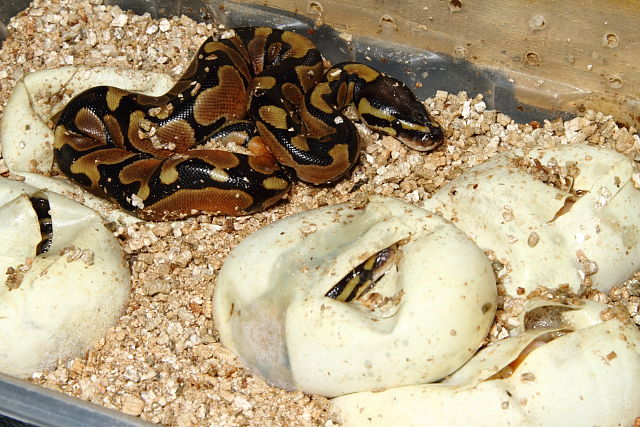 The first snake out of this clutch was a visual Super Banded 100% Het Albino. Another Banded Het Albino looks on and all the eggs have pipped.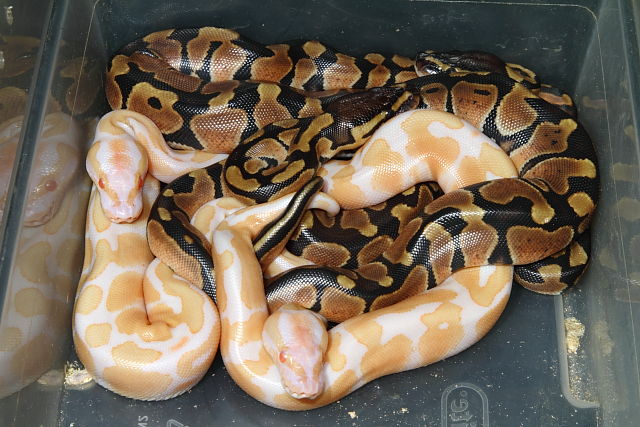 Two Albino Bandeds and many Bandeds 100% Het Albino in this clutch. #1915 Hatched 31 July 2015 from breeding a Super Banded Albino X Banded 100% Het Albino (Super Light).