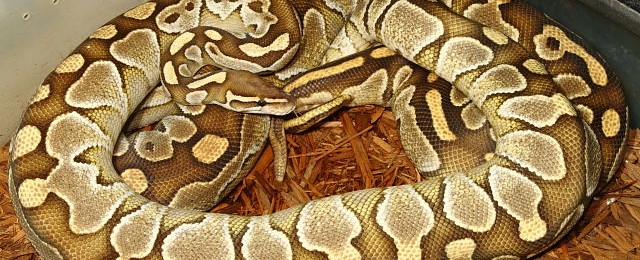 Breeding Season Begins!!
---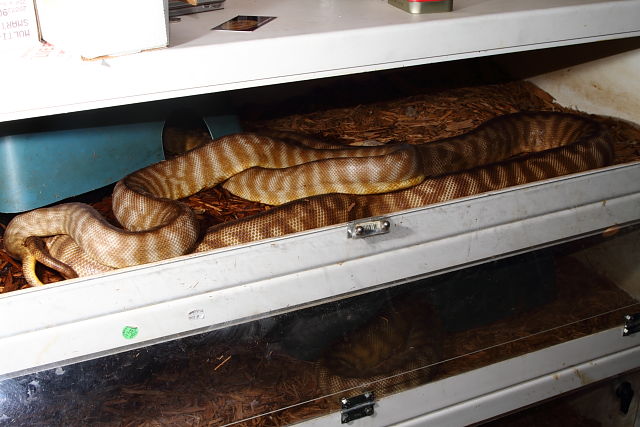 This pair of Woma Pythons were the first of my snakes to breed this season. The female in the lower cage is waiting for her turn! I am hoping for some nice Woma Pythons this season!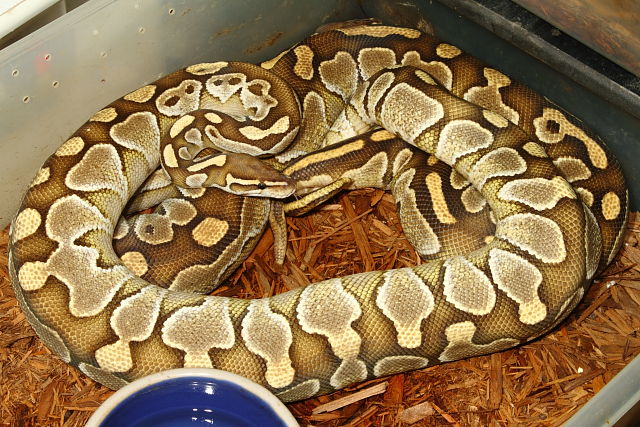 This pair of Butters were observed breeding on 10 November 2015. The local breeder of this line suspected that there was a hidden gene involved so I hope to find out more about that this season! The Blue Eyed Leucistics from this line are first rate so I hope to hatch one or two in this clutch.
Coral Glow 100% Het Pied breeding a 100% Het Pied on 10 November 2015. Failure to produce a Coral Glow Pied this past season led to my decision to pull out all the stops this year. I have two visual pieds and four 100% Het females to put this male on this year. I did hatch a Paradox Coral Glow this past year and so with so many clutches I hope to hit on a Paradox Coral Glow Pied this season as well.
     I have created a new album on my site this year. I will post every breeding photo I take this season inside of this album, so that there will be one place where you can go to see all of the breedings I caught with my camera. The folder will be located in my AVAILABLE PYTHON gallery. To find it click AVAILABLE, then click PYTHONS.