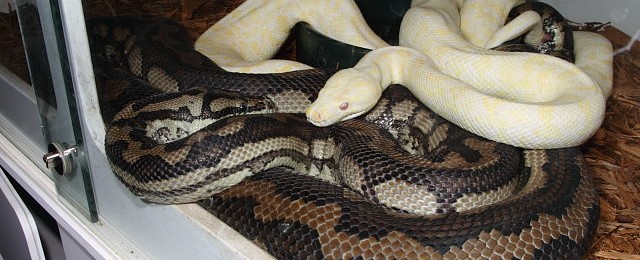 Breeding Updates And More!
---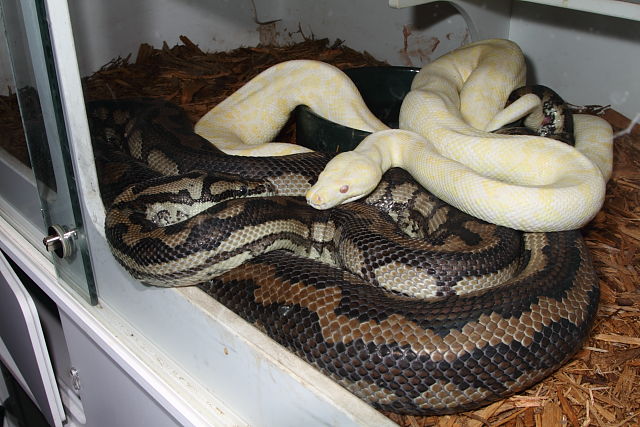 Albino Carpet Python Breeding High Contrast Queensland Tiger Carpet Python 22 December 2015. Shooting for HCQ Tigers 100% Het Albino!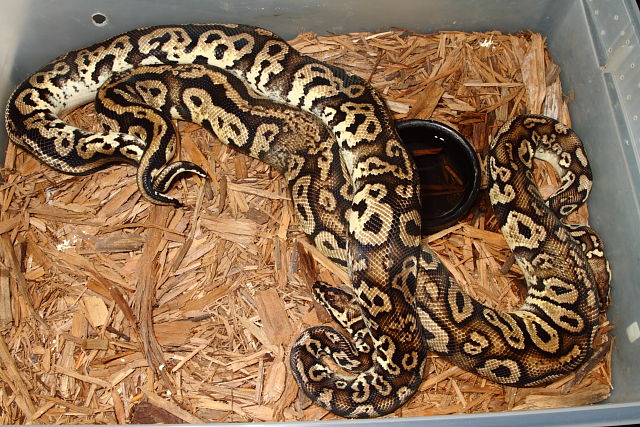 A Breeding Pair of Congo Pastel Sapphires 22 December 2015. Hopes are high for a new morph in this clutch!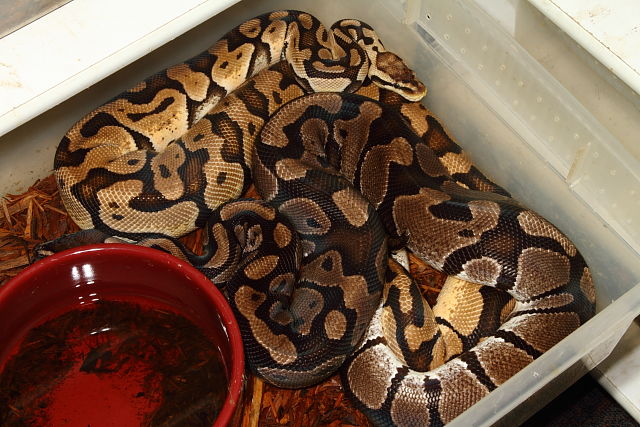 Jolliff Axanthic Breeds Bell Pastel 22 December 2015. Pastel 100% Het Axanthics are the target here.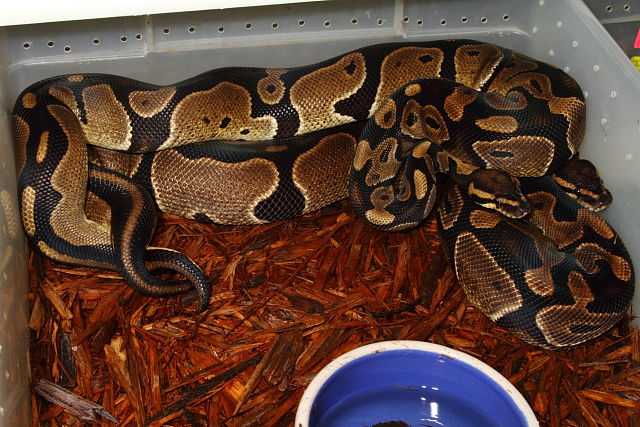 Banded Double Het Albino PIeds Breeding 22 December 2015. Looks like 2 clutches of these for 2016!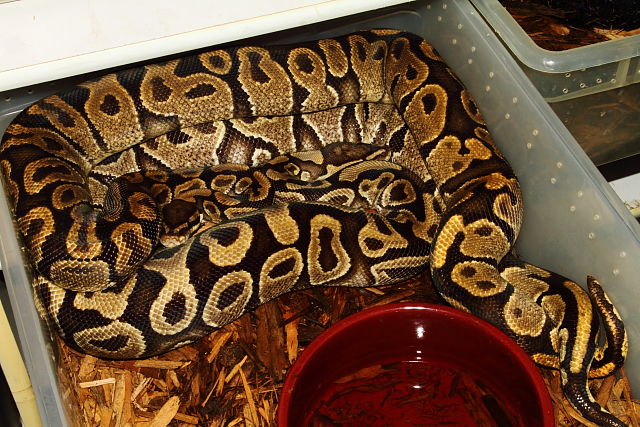 Yellowbellies breeding 22 December 2015. Ivories on the way!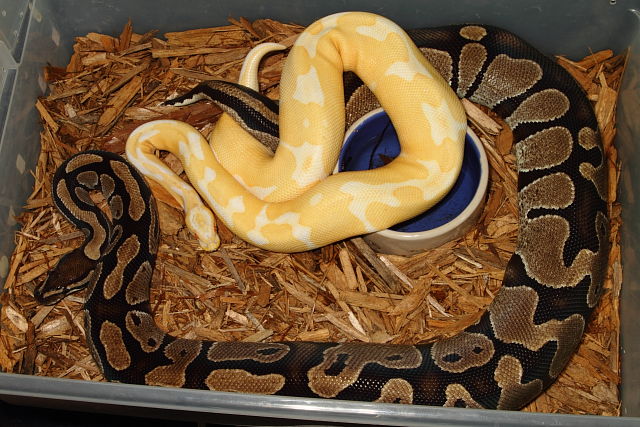 Above and below are Super Banded Albinos breeding Banded Het Albinos 22 December 2015. Paradox Line Pairings!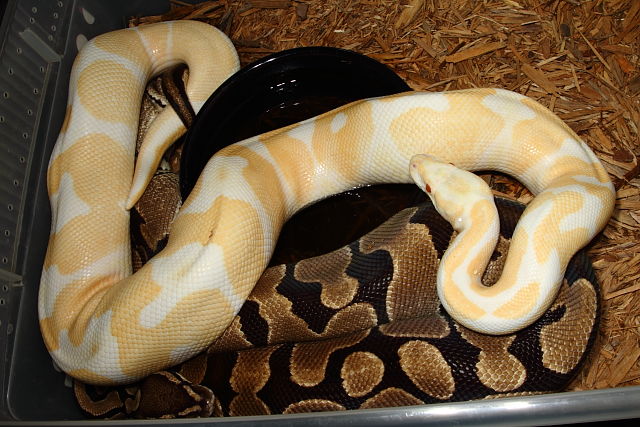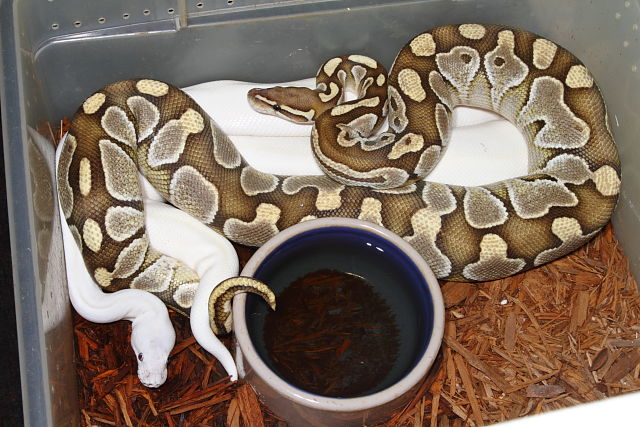 Butter Breeds Blue Eye Lucy mid-December 2015. Looks like BEL's are on the way in 2016!!
Lavender Albino Breeds Het Lavender Albino 15 December 2015.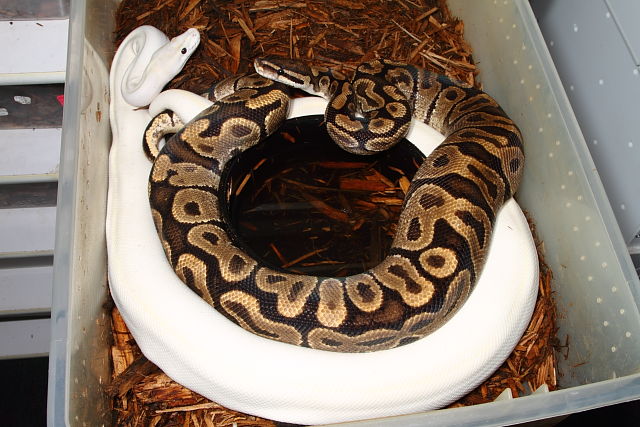 Ivory Breeds Yellowbelly 16 December 2015.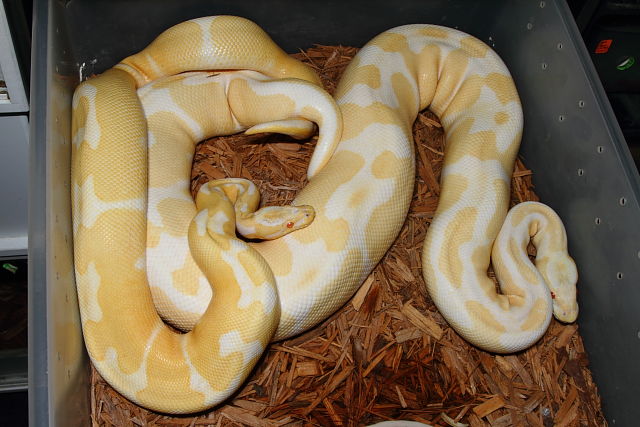 Super Genetic Banded Albinos Breeding 16 December 2015.
A quick down and dirty shot comparing a Banded Albino on the bottom to a Super Banded Albino Pied on top. The Banded Gene is a powerful pattern reducer AND color enhancer. The Banded gene is still not fully developed and even better examples will be produced in coming years!