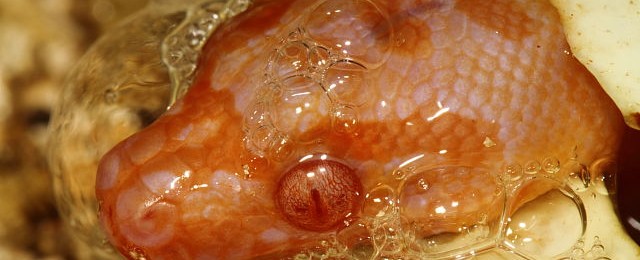 Albino Carpet Python 2016 Clutch!!
---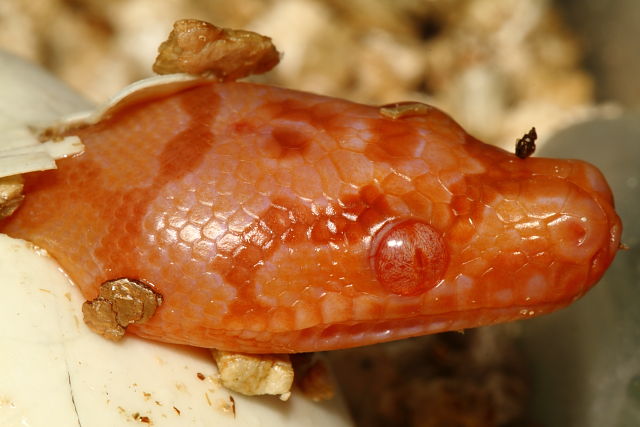 My 2016 Albino Carpet Python Clutch began to hatch on 23 March 2016. Above was the first baby to pip, a male.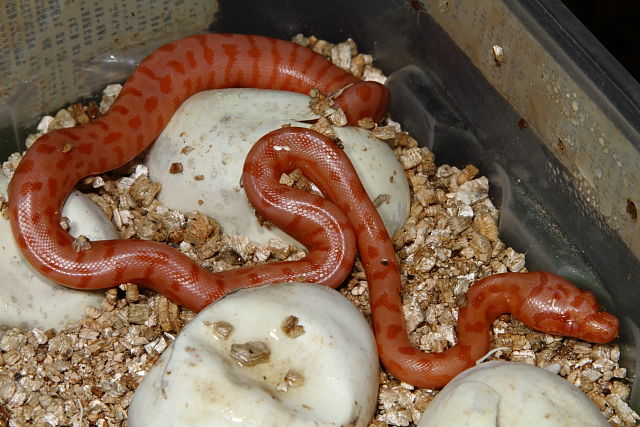 By 11:45 at night on the 23rd the first male to pip had begun to crawl out of his egg.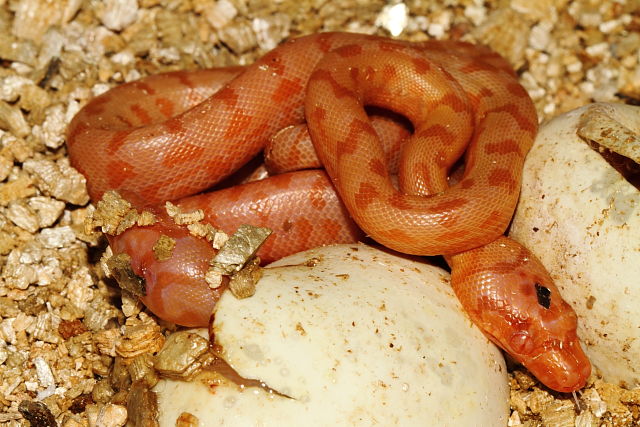 By the morning of the 24th a second baby had crawled out of the egg and this proved to be a male, pictured above next to a snake that had just pipped.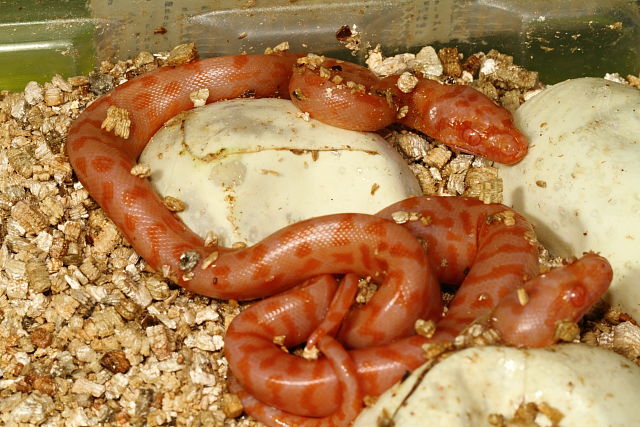 The third snake to exit the egg also proved to be a male, pictured here above an additional specimen that pipped on the 24th.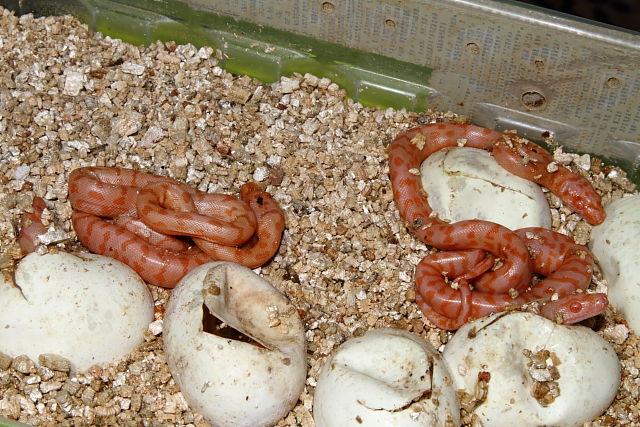 Photo above taken at the same time as the previous two pictures on the 24th of March. By this time I had manually opened all of the eggs.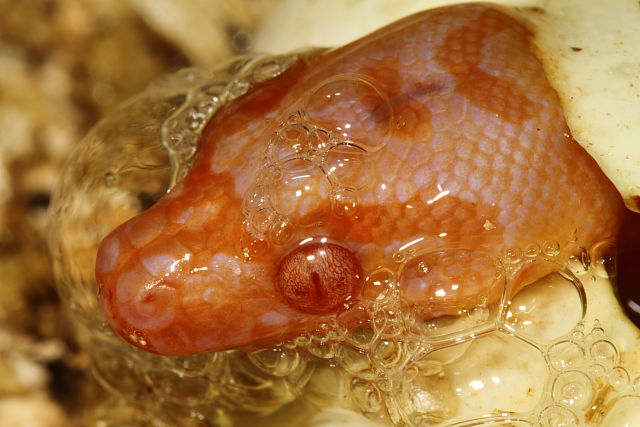 For the next couple of days I had babies peeking out of their eggs and took many close-up photos.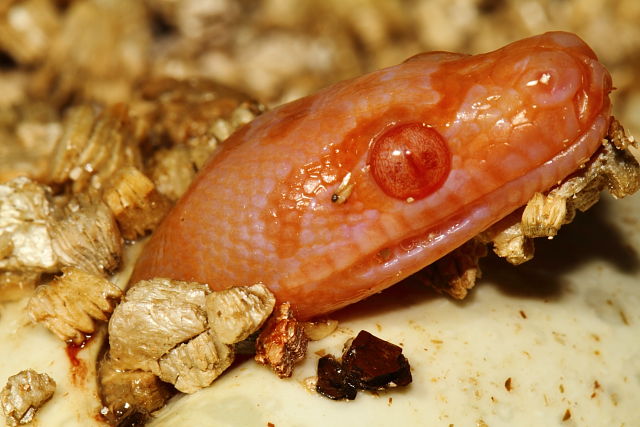 The snake above proved to be the only female in the clutch.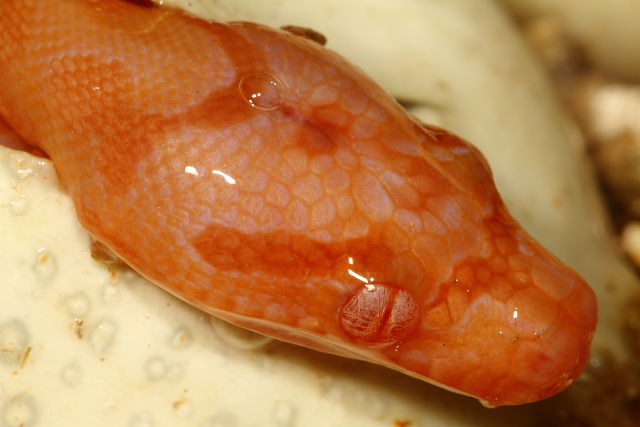 Another head shot of a really neat snake!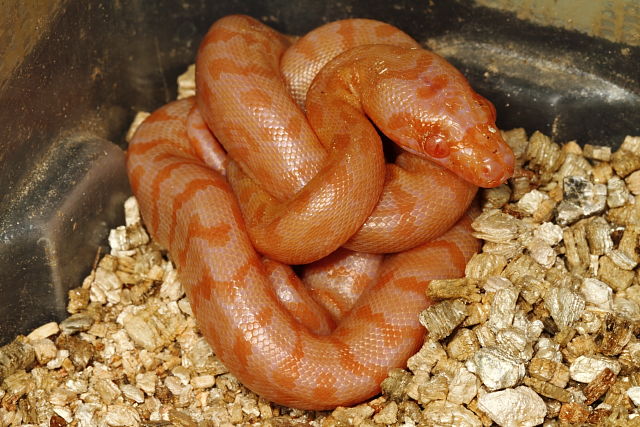 The snake above left his egg on 25 March 2016.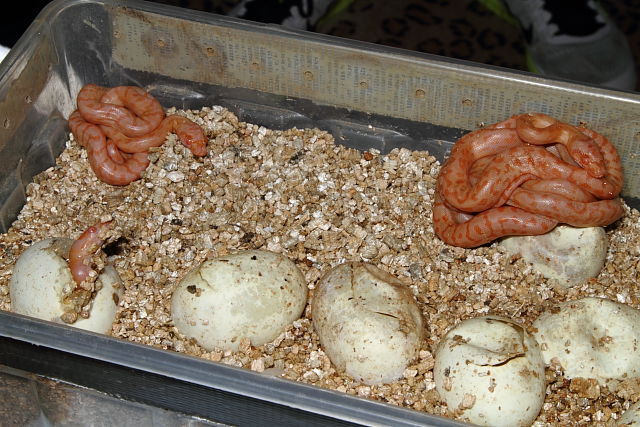 Four babies left their eggs on 25 March 2016.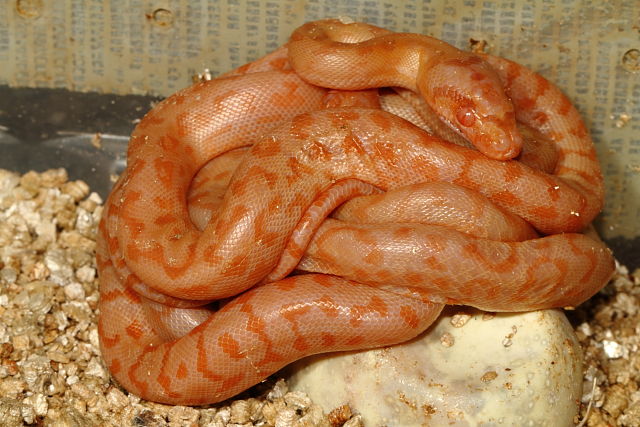 Close-Up shot of a pile of 3 babies freshly hatched on 25 March 2016.
     It is my personal opinion that a breeder can't have too many Albino Carpets. As a result it looks like I will be able to sell three Albino Males from this clutch. If you are interested please let me know and we can begin to make arrangements. Thanks! Will