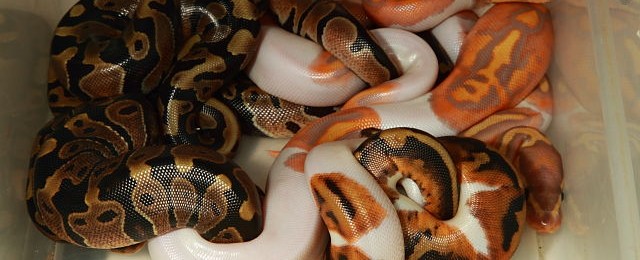 August 2017 Update!
---
I have KILLER Gamma Line Jags and Jag Sibs for sale right now. These are from pairing a Gamma Jaguar that was high percentage Diamond to my pure Andrew Hare line Jungle Carpets. Even the sibs already look yellow. Pictures of them are posted in my AVAILABLE section.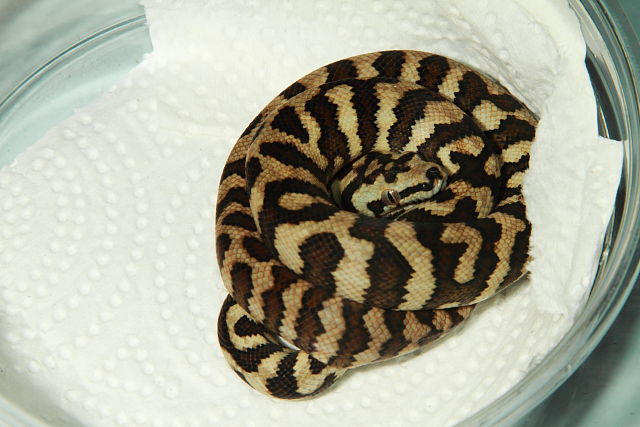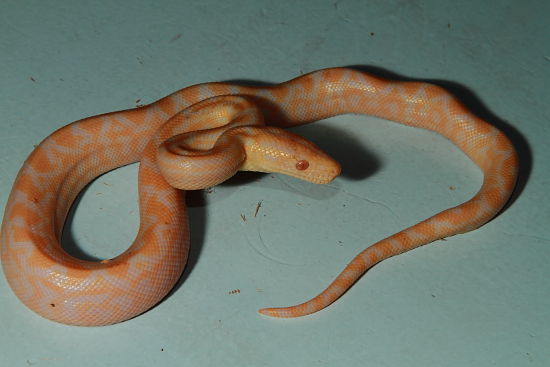 I have a generous number of Albino Colombian Rainbow Boas and 100% Het Albinos for sale right now. All are eating and thriving. Pictures with id numbers and prices are posted in my AVAILABLE section!
Two clutches of Albino Nelson's Milks have hatched and one clutch is still available. No individual pics yet but sexed pairs are available for $189.95 plus shipping and lone males are $89.95 plus shipping.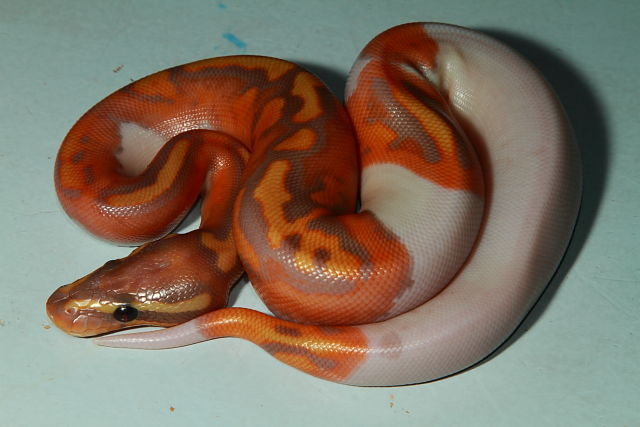 One clutch of Coral Glow Pieds has hatched and begun to feed and another is due within the next two weeks.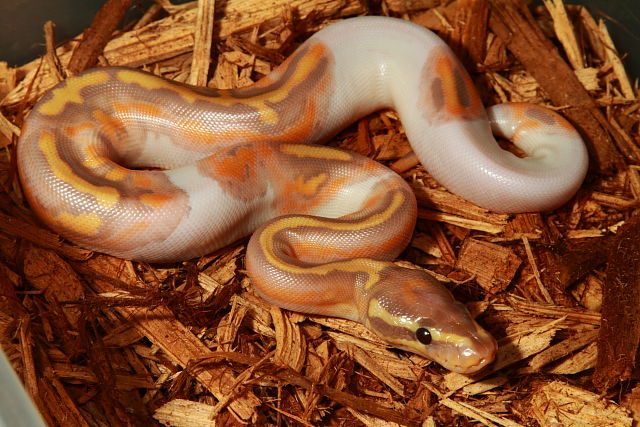 Above is the first Female Coral Glow Pied I have had the good fortune of hatching!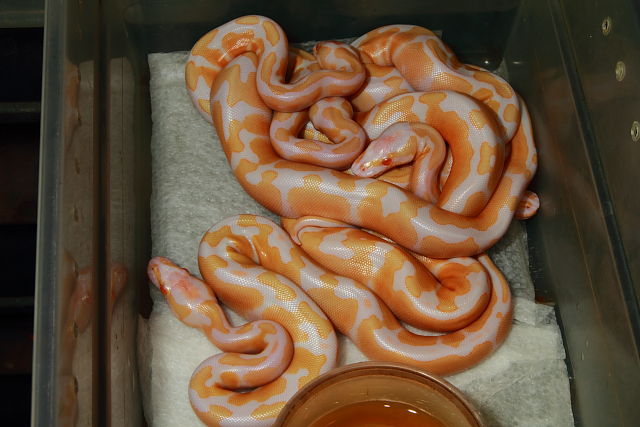 Above is Super Banded Albino Ball Python Clutch #17BPC16 Hatched 29 July.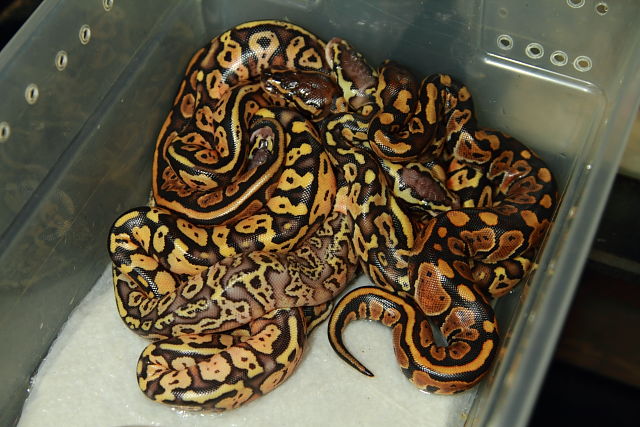 Above and Below are two different Clutches I hatched recently from pairing Super Congo Pastel Sapphires.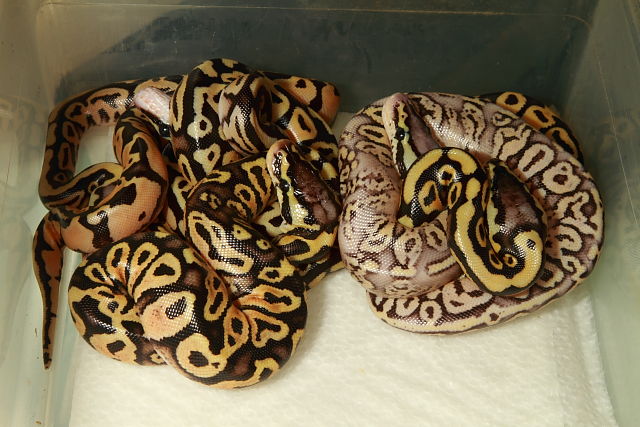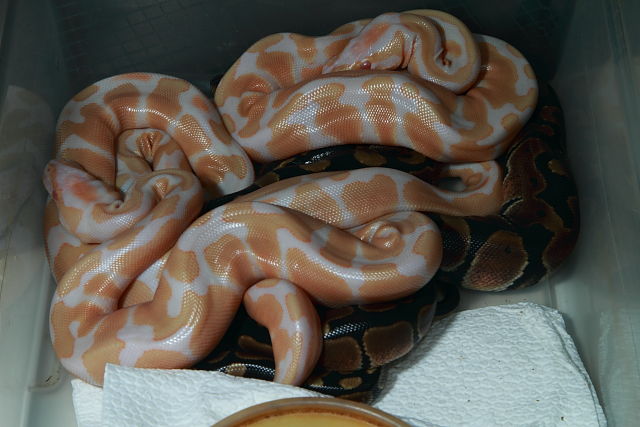 Ball Clutch #17BPc16b Hatched 7 August 2017.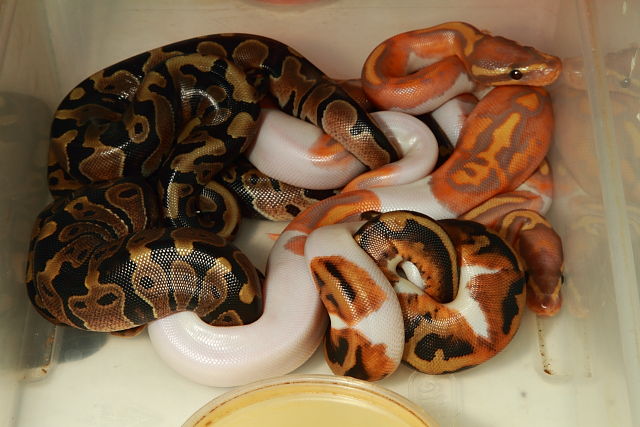 Here is the first 2017 Coral Glow Pied Clutch from 2017. All of these snakes are feeding well but I do not yet have pics of individuals, so contact me now for deals on them before I invest time and energy to get pictures and incorporate that into the cost.